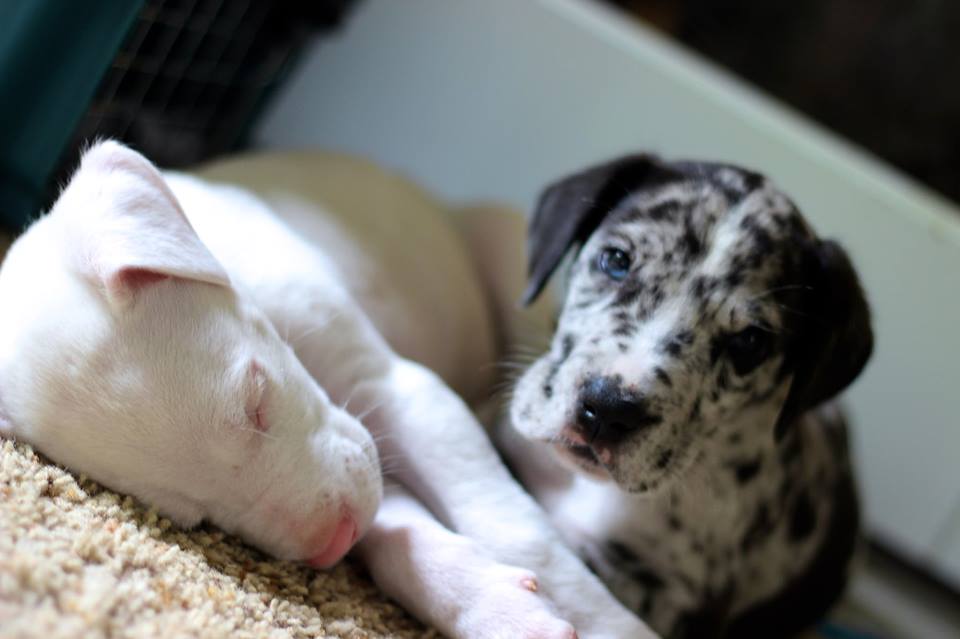 Last spring, Dr. Clark and his girlfriend rescued two great dane puppies when they were only a few days old. They named these puppies Oscar and Lou. They were from an emergency cesarean section performed on the mom. The circulation to Oscar's left foot was compromised in the womb, leaving his paw very infected and dying. The breeder relinquished Oscar, in hopes that we could control the infection and save the little guy's life. Fortunately, he is a tough pup, and after weeks of antibiotic and laser therapy, Oscar survived.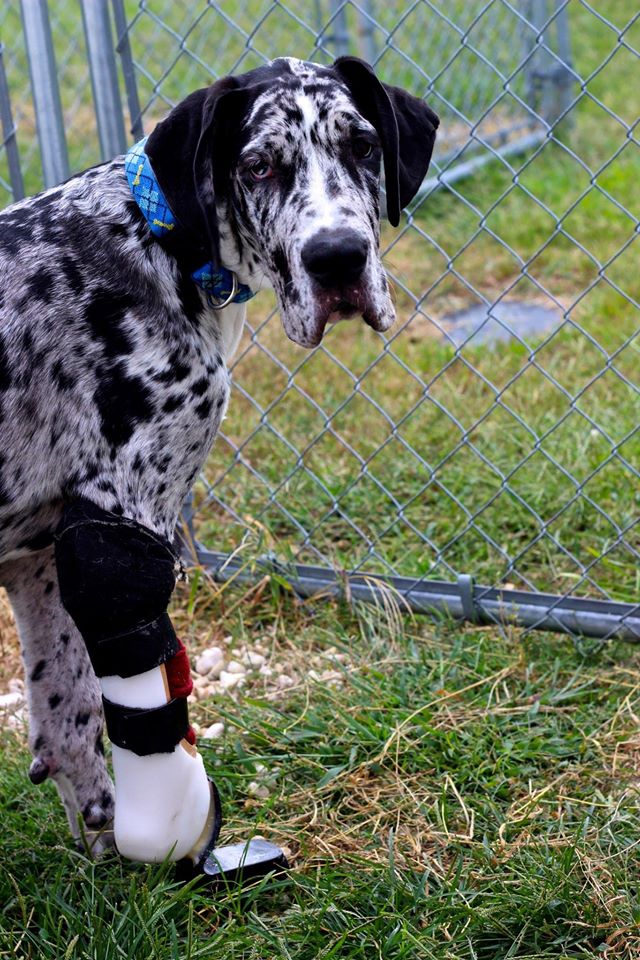 Although he lost his left paw, Oscar is growing and thanks to the help from Hanger Prosthetics in Winston Salem, Oscar now has a prosthetic leg that has changed him from being a lazy and somewhat shy puppy, to a confident, energetic and social boy! At 6 1/2 months old, he was already 100-pounds, and recently he has developed problems in his hips. He is actually on his 5th prosthesis and will be undergoing corrective surgical procedures by the orthopedics department at North Carolina State University in an effort to correct his back legs!
Lou, Oscar's littermate is deaf. They are best friends and they have taught us that in the face of adversity, you can thrive. They are the happiest pups you will ever meet! Although Dr. Clark and his girlfriend were not looking for a puppy (as they already have two adult great danes) they have blended into the family beautifully. His dogs now eat a combined 32 cups of prescription food daily! Dr. Clark is so thankful that he did not give up on these puppies because they are such fighters. We hope these two big goofy boys will inspire, comfort and give hope to people with "disabilities".