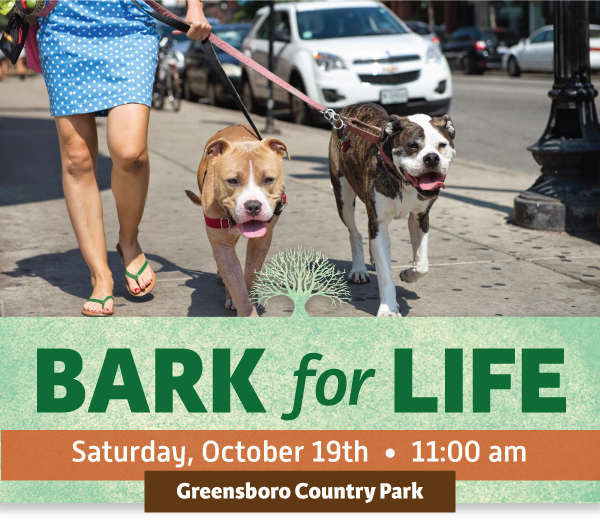 Bark for Life is a pup-friendly event benefitting the American Cancer Society. All proceeds from the event will go toward cancer research and helping those who have cancer! The highlight of Bark for Life is the noncompetitive walk, which many people and pets alike participate in to honor cancer survivors, as well as to remember those that were lost to this deadly disease.
So, grab your pup, your family and a coat and join the Southwoods team in supporting this excellent cause. We'll have a booth set up at the event, and we'd love to see you there! Come a little early to make sure you have time to do so, though—many participants will spend about an hour visiting vendors and entering raffles before the walk starts.
After the walk, this fun-filled day will continue with demonstrations, contests, games and more! Plus, the event will be held in October, meaning it should be much warmer than last year's November event—perfect weather for fall festivities!