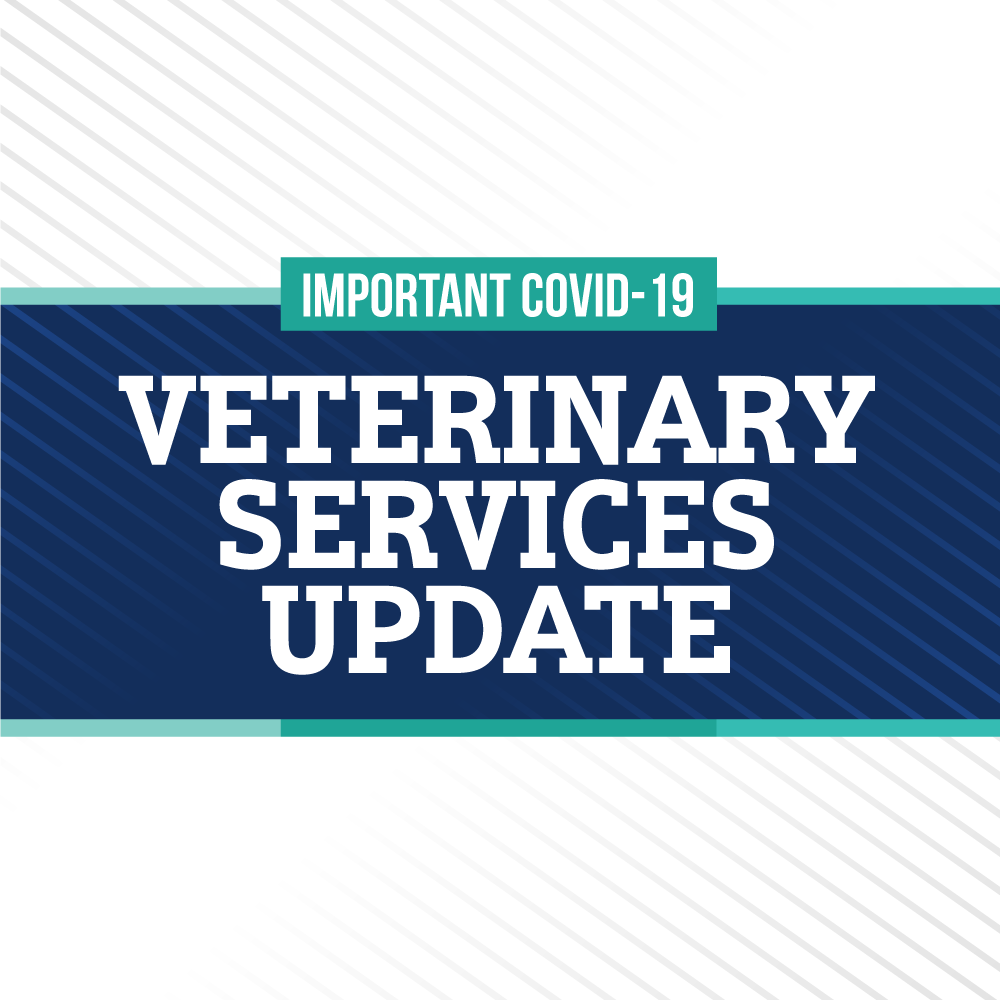 Our Hospital Will Begin Reopening Starting June 1st!
We Will Return to Seeing Some Visits in the Hospital
We are very excited to begin to see our clients with their pets in the hospital. Beginning on June 1, we will be allowing limited client entry into the hospital. Because of safety concerns, and because we want to make sure that our clients and pets have the best experience possible, we will adhering to the following basic guidelines. Re-Entry will begin with two types of visits:
Clients who have pets scheduled for full exams will be eligible to accompany their pets into the hospital for the visit. Only one adult pet parent per patient (adults only, children may not accompany pets or enter facility)
Clients who have a pet scheduled for euthanasia may have two family members enter with pet.
All clients are asked to help us be considerate of all of our clients' well being and to make sure that if any have experienced any recent illness or are exhibiting any symptoms of illness, they should refrain from entering with their pet
For now, only clients with pets scheduled for exams or euthanasias will be allowed in the building. Those pets coming in for testing, day admissions, or any other reason besides these will still be managed curbside.
Our Mask Guidelines Have Not Changed
We understand that there is a great deal of confusion surrounding mask wearing regulations, especially with the uncertainty and differing positions depending on county, city and state mask mandates being enforced and we understand the confusion that this may cause for our clients.
We want to emphasize that at this point, our policies have not changed, regardless of vaccination status, state government or CDC positions, we still require the use of masks by all team members, as well as our clients.

The safety of our clients and for our team continues to be our main priority. We are investing a great deal of time and effort into developing a plan that allows us to fully reopen in a safe and intentional manner. We will provide an update on further reopening plans in the middle of June.

We understand that clients will have questions, and we wanted to make sure it was clear that we would be continuing to follow our current guidelines. If you have any questions about our policies or managing client expectations, as always, please reach out to us.
Thank you for your understanding.